In addition to trunk floor replacement some smaller modifications were still needed. First is the fuel tank.
We can't just swap the Golf tank to Scirocco. The above photo shows clearly the reason: The filler pipe is different. In Golf the filler cap is way more back (about 20cm). In Scirocco that's where the rear lamp is located, so we could even think of further body modifications – so we had to modify the tank.
It was also necessary to cut another hole to the floor under the rear seat to get access to the fuel tank.  The opening gives access to the second fuel level sender and the wiring to the Haldex controller also goes through this hole.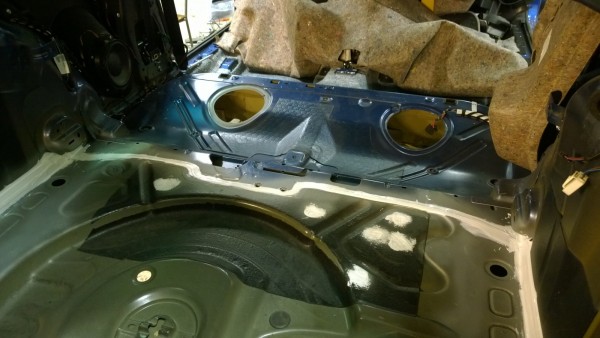 Finally we're ready for installing stuff. To be continued…