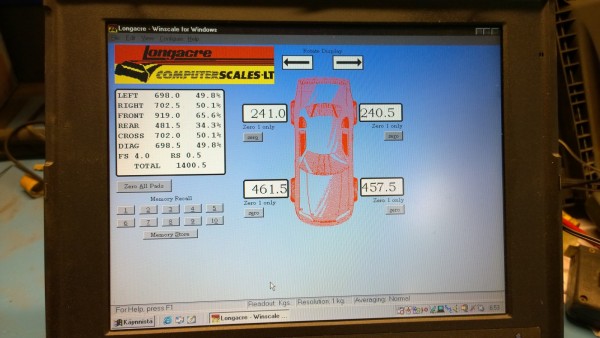 We also had to tear down the dash partly – some wiring needed to be connected inside the dash (more about that later).
Next we decided to change the gearbox. Unfortunately we were so busy doing the actual job we forgot to take a lot of pictures. Anyway, first we had to drop down the subframe – together with steering gear.
It would have been a clever move to remove the steering wheel too – my 4 year old son had too much fun "driving" the car and while the steering wheel was now free to rotate as many cycles as he wanted, he broke the slip ring behind the steering wheel…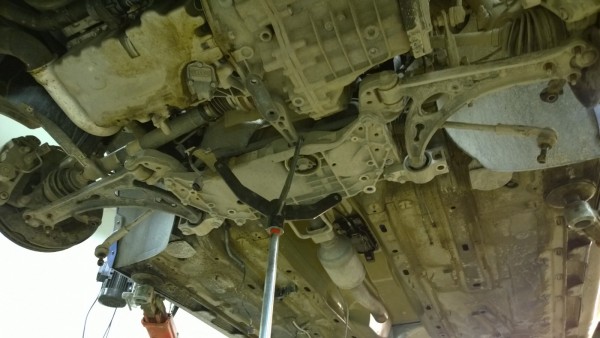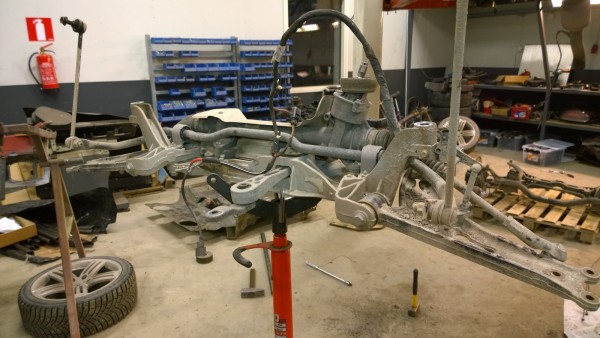 While the engine was supported from the top side, it was now easy to remove the gearbox and replace with the box from Golf.  We compared the Scirocco and Golf gearboxes and they were identical (including gear ratios), the only difference is Golf's angle drive.
In next post we'll replace the trunk floor.